If there's one dessert that never gets old, it's apple crumble. Who doesn't love a buttery, crumbly topping over perfectly cooked apples? I've got not one, but two incredible apple crumble recipes for you to try, and I can promise you won't be disappointed.
First up, we have a classic apple crumble recipe from none other than Delia Smith. This is the ultimate comfort food, and is sure to warm you up on a chilly autumn evening. Let's get started.
Delia's Classic Apple Crumble Recipe
First, preheat your oven to 375°F.
While the oven is heating up, peel, core, and slice six medium apples. You'll want to use a nice tart apple like a Granny Smith for the best flavour. Place your apple slices in a buttered baking dish, and sprinkle them with a tablespoon of sugar.
Now it's time to make the crumble topping. In a large mixing bowl, combine 8 ounces of plain flour, 4 ounces of cold butter (cut into small pieces), and 3 ounces of caster sugar. Using your fingertips, rub the butter into the flour and sugar until you have a mixture that looks like breadcrumbs.
Sprinkle the crumble mixture over the top of your apples, and pat it down gently. Pop the dish into the preheated oven and bake for 35-40 minutes, or until the topping is golden brown and the apples are cooked through.
Donna Hay's Apple Crumble Recipe
If you're looking for a slightly different take on apple crumble, then you have to try Donna Hay's version. This recipe uses rolled oats and almonds in the topping, giving it a lovely nutty crunch that's hard to resist.
Start by preheating your oven to 350°F. Once it's heated, take 6 apples and slice them into small pieces. Arrange them in a buttered baking dish, and sprinkle over ¼ cup of brown sugar.
In a separate bowl, combine 1 cup of rolled oats, ½ cup of plain flour, ½ cup of brown sugar, ⅓ cup of sliced almonds, and a pinch of salt. Mix everything together until well combined.
Add 8 tablespoons of melted butter to the oat mixture, and stir until everything is coated. Sprinkle the topping over your sliced apples, making sure to cover everything evenly.
Bake for 40-45 minutes, or until the topping is golden brown and the apples are soft and tender. Serve with a dollop of vanilla ice cream, and enjoy!
Tips and Ideas
Now that you've got the basic recipes under your belt, it's time to experiment with some variations. Here are a few ideas to get you started:
Add some cinnamon or nutmeg to your apple filling for a warming, spicy flavour.
Mix in some blackberries, raspberries, or blueberries for a burst of colour and tanginess.
Swap out the plain flour in your topping for whole wheat flour or almond meal to make it a bit healthier.
Try using different nuts in your topping, like pecans or walnuts.
Serve your apple crumble with a drizzle of caramel sauce or a scoop of salted caramel ice cream for a decadent touch.
How to Serve Your Apple Crumble
There's nothing quite like a warm slice of apple crumble fresh out the oven. But if you've got leftovers, there are plenty of ways to enjoy them:
Reheat your apple crumble in the microwave for 30-60 seconds, and serve it with a scoop of ice cream for a quick and easy dessert.
Crumble your apple crumble topping over plain yogurt or vanilla ice cream for a crunchy topping.
Use any leftover apple filling in muffins, pancakes, or even oatmeal for a delicious breakfast treat.
Freeze your leftover apple crumble in an airtight container for up to 3 months. When you're ready to enjoy it, just thaw and reheat as needed.
And there you have it – everything you need to know to make the perfect apple crumble. Whether you prefer the classic recipe or something a bit more creative, there's no denying that apple crumble is a dessert that always hits the spot. So go ahead and give it a try – your taste buds will thank you!
If you are looking for apple crumble recipe delia you've came to the right page. We have 2 Pictures about apple crumble recipe delia like apple crumble recipe delia, apple crumble recipe delia and also apple crumble recipe delia. Here it is:
Apple Crumble Recipe Delia
resimli-yemek.com
crumble apple recipe classic delia hay donna recipes au donnahay dessert healthy desserts warming winter oat visit baking choose board
Apple Crumble Recipe Delia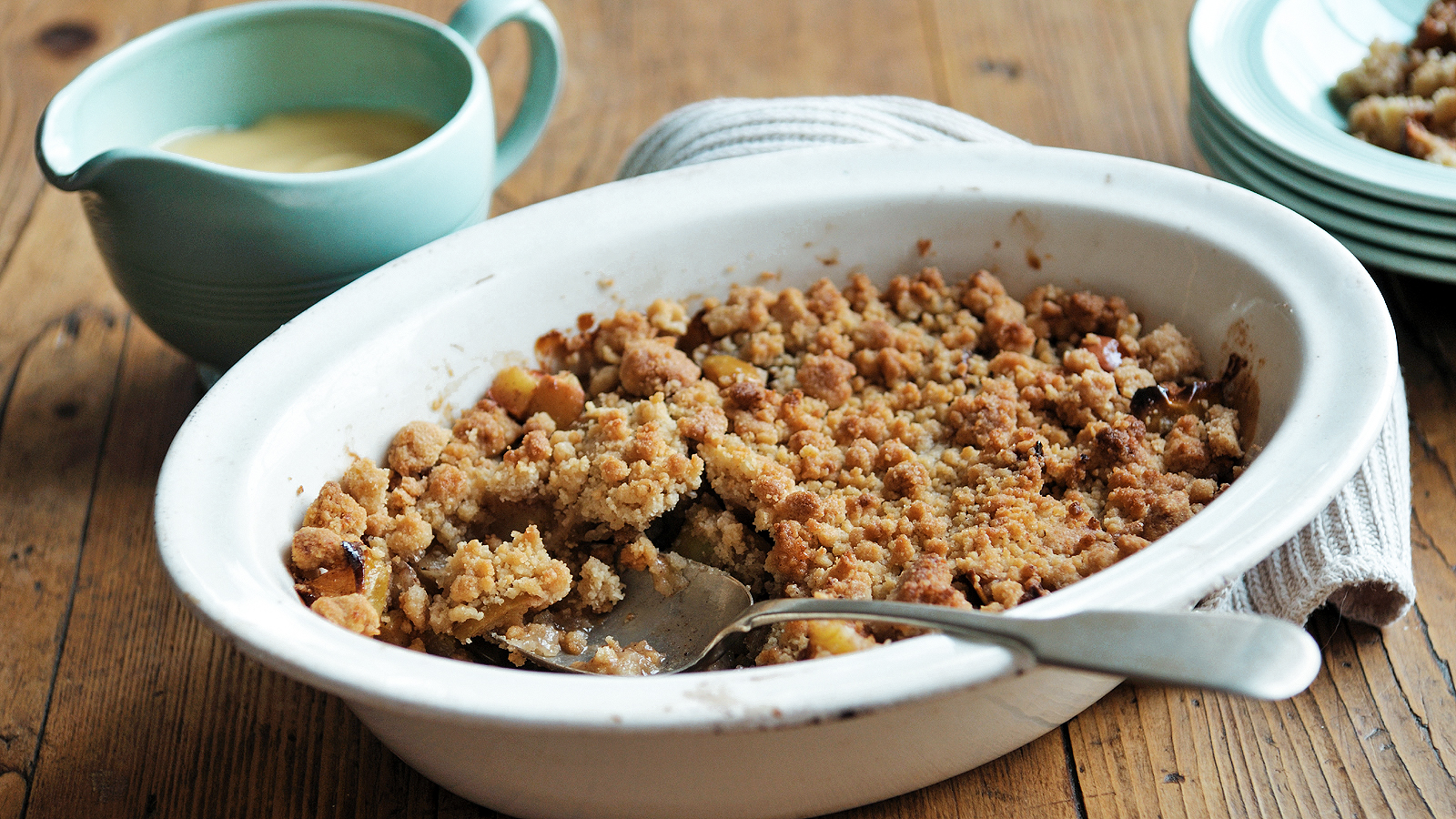 resimli-yemek.com
crumble apple recipe delia food recipes gluten
Crumble apple recipe classic delia hay donna recipes au donnahay dessert healthy desserts warming winter oat visit baking choose board. Apple crumble recipe delia. Crumble apple recipe delia food recipes gluten