Mmmmm! There's nothing quite like the aroma of fresh-baked apple yeast bread wafting through the kitchen. And with this delicious recipe from Kudos Kitchen by Renee, you can easily make your own to enjoy with your family and friends.
Apple Yeast Bread Recipe
First, gather your ingredients:
1 medium apple, peeled and shredded
1/4 cup warm water
1 tablespoon active dry yeast
3/4 cup milk, room temperature
3 tablespoons unsalted butter, melted and cooled
1/4 cup honey
1 egg
1 teaspoon vanilla extract
1 teaspoon salt
5 cups all-purpose flour
Now, on to the recipe!
Baking Tips
Before you begin, here are a few tips to help ensure success:
Make sure all of your ingredients are at the correct temperature.
Measure out all of your ingredients accurately.
Follow the instructions closely to ensure the best results.
Allow adequate time for the dough to rise.
Use a kitchen thermometer to check the final temperature of the bread.
How to Make Apple Yeast Bread
Step 1: Proof the Yeast
In a small bowl, combine the warm water and yeast. Stir to dissolve the yeast and let it sit for 5 minutes, or until it becomes frothy.
Step 2: Mix the Dough
In a large mixing bowl, combine the milk, melted butter, honey, egg, vanilla extract, salt, and shredded apple. Mix well.
Add in the yeast mixture and mix again until everything is blended together.
Next, add the flour, one cup at a time, stirring well after each addition. Keep adding flour until the dough becomes too thick to stir by hand. At this point, turn the dough out onto a floured surface and knead it for about 10 minutes.
Step 3: Rise the Dough
Place the dough in a greased bowl and cover it with a clean towel. Let it rise in a warm, draft-free place for about 1 1/2 to 2 hours, or until it doubles in size.
Step 4: Shape and Rise Again
Once the dough has risen, punch it down and shape it into a rectangle. Then, roll the rectangle up tightly and place the dough seam-side down in a greased loaf pan.
Cover the dough with a clean towel and let it rise again for about 30-45 minutes, or until it doubles in size once more.
Step 5: Bake the Bread
Preheat your oven to 350°F. Bake the bread for about 40-50 minutes, or until it's golden brown and sounds hollow when you tap it.
Once it's done, remove it from the oven and let it cool in the pan for about 5 minutes. Then, remove it from the pan and transfer it to a wire rack to cool completely.
Final Thoughts
The smell of fresh-baked apple yeast bread is irresistible, and this recipe from Kudos Kitchen by Renee is sure to be a hit with your family and friends. Just be sure to follow the recipe closely and use quality ingredients to ensure the best possible result. Happy baking!
Additional Ideas
Here are a few additional ideas to help you customize this recipe to your liking:
Add some chopped walnuts or pecans to the dough for a bit of crunch.
Experiment with different types of apples to see how they affect the flavor of the bread.
Try adding some cinnamon or other spices to the dough for an extra burst of flavor.
Make a glaze for the bread using powdered sugar, milk, and vanilla extract.
A Note on Enjoying Your Bread
Finally, we'd like to offer a word of caution when it comes to enjoying your freshly baked apple yeast bread. This bread is delicious, but it's also quite filling. So, be sure to enjoy it in moderation and pair it with some fresh fruit or a salad to balance out the meal.
If you are looking for Apple Yeast Bread Recipe – Kudos Kitchen by Renee you've visit to the right web. We have 2 Pics about Apple Yeast Bread Recipe – Kudos Kitchen by Renee like Apple Yeast Bread Recipe – Kudos Kitchen by Renee, Apple Yeast Bread Recipe – Kudos Kitchen by Renee and also Apple Yeast Bread Recipe – Kudos Kitchen by Renee. Read more:
Apple Yeast Bread Recipe – Kudos Kitchen By Renee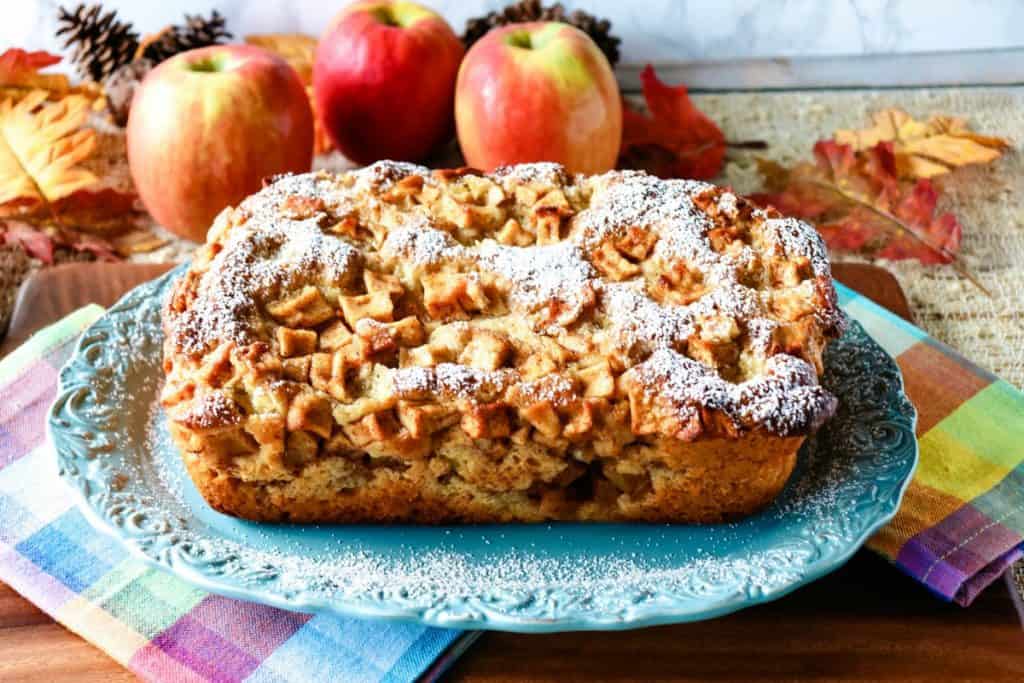 www.kudoskitchenbyrenee.com
apple yeast bread cinnamon knead baking something kudoskitchenbyrenee recipes before
Apple Yeast Bread Recipe – Kudos Kitchen By Renee
www.kudoskitchenbyrenee.com
bread apple yeast knead kudoskitchenbyrenee recipes choose board
Apple yeast bread recipe. Apple yeast bread recipe. Apple yeast bread cinnamon knead baking something kudoskitchenbyrenee recipes before